Roane County White Collar Crimes Lawyer
White Collar Crime Defense Attorneys Ready to Help You
White-collar criminal charges are different from many other types of crimes, requiring unique defenses and an experienced Roane County white collar crimes lawyer. At the Barnes Law Firm, we are devoted to providing legal solutions in the areas of white-collar criminal defense litigation, internal investigations, and corporate compliance. 
The consequences of a white-collar crime conviction have the potential to impact nearly every facet of your life. These kinds of charges are not something to gamble with and should be handled by an experienced legal team that has a reputation for resolving cases to the benefit of their clients. You can find that legal team at Barnes Law.
What are White Collar Crimes?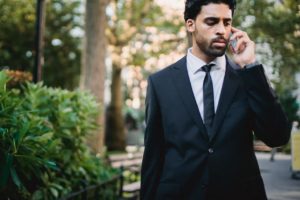 White-collar crime is defined by the United States Federal Bureau of Investigation as various frauds committed by business or government professionals. White-collar offenses can be committed by individuals or businesses.  Like other types of crimes, criminal statutes overseeing white-collar crime can be found at both the state and federal levels.
A white-collar crime most notably involves some type of deceit, concealment, or a violation of trust. What sets them apart from other types of crimes is that they do not use the threat of use of physical force or violence. Motives behind white-collar crimes usually center around personal or business financial gains. They can be committed on an international, national, or regional level.
White-collar crimes are often significantly different from other types of crimes. They have unique characteristics, motives, and outcomes. The legal strategies and defenses developed for other types of crimes such as drug possession, assault, and theft will not lend themselves to white-collar crimes. If you are facing white-collar crime charges, you will benefit from an attorney who has experience successfully defending other white-collar crime clients. 
A Roane County white collar crimes attorney from our firm can represent you if you face criminal charges dealing with any of the following:
Public corruption

Money laundering

Corporate fraud

Identity theft

Securities and commodities fraud

Mortgage fraud

Investment fraud including Ponzi schemes

Financial institution fraud

Bank fraud and embezzlement

Fraud against the government

Election law violations

Mass marketing fraud

Health care fraud

Bribery

Extortion

Bankruptcy fraud

Counterfeiting

Forgery

Tax Evasion
Schedule Your Free Criminal Defense Consultation Today
Should You Hire a Roane County White Collar Crimes Lawyer?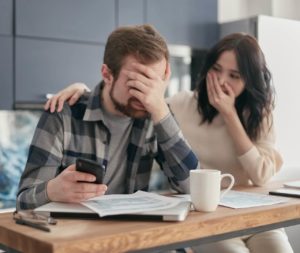 If you are prompted to wonder about this question, the answer is likely yes. Anytime you believe you are at risk for being charged with a crime, have been charged with a crime, or know you are being investigated in relation to a crime, it is a good idea to hire a Roane Coutny white collar crimes attorney. 
Having an attorney by your side early on can help you avoid common yet severe mistakes made by those facing white-collar crime charges. For example, speaking without an attorney presenting, allowing investigators access to any records or files they ask for, or self-incrimination.  The sooner you hire an experienced white-collar crimes attorney in Roane County to represent you for possible white-collar crime charges, the better outcome you could have in your case. 
Once you hire a lawyer, they can begin studying the facts and circumstances in your case. By doing so, they can help craft a defense strategy which could include possible defenses such as:
Lack of intent which prosecutors are required to prove in many white-collar criminal charges

Entrapment, a common defense for white-collar crimes, which means that the suspect was set up in a sting-type operation and otherwise would not have committed a crime

Incapacity meaning that the defendant did not have the mental or physical capacity to commit the crime
Your attorney may also be able to negotiate a plea agreement with the prosecution if the evidence against you is overwhelming and not refutable with any possible defense. In a plea deal, you plead guilty to a lesser offense to avoid trial. If your attorney can show that you cooperated with the authorities, you could receive a lighter sentence.  
Schedule Your Free Criminal Defense Consultation Today
Call Us Today to Schedule a Consultation with a White-Collar Crimes Attorney in Roane County
White-collar crimes cannot accommodate "boilerplate" solutions. Every business is different, and every client is unique. Each case or investigation demands strict consideration of the specific facts and circumstances involved. Our white-collar crimes lawyers in Roane County do not offer one-size-fits-all solutions to white-collar crimes as some firms do.  At the Barnes Law Firm, we work closely with you, one-on-one, to develop a strategy designed to deliver the legal services and legal solutions that are the ideal fit for your situation.
Call Today! (865) 805-5703
Call the Barnes Law Firm at 865-805-5703 to schedule your confidential case consultation today with a skilled white-collar crime lawyer in Roane County, or you can use our online contact form. We also offer the convenient option of online video consultations if you are unable to come to our office.
Client Testimonials
"John is amazing not only did he get the outcome he promised he did it in a shorter time than he originally said. He went above and beyond in returning my emails and phone calls. John and staff truly cared about me as a person. I highly recommend John Barnes."
Coach M.
"I would highly recommend Mr. Barnes to everyone & I would definitely contact Mr. Barnes if I or anyone in my family should ever need an attorney again:) They were all very professional, friendly & treated our case with importance:) Mr.Barnes got my son's DUI dropped to reckless driving so I would definitely recommend him to everyone!!!!!!!"
Alicia U.
"Mr. Barnes and his staff are amazing. I can't imagine anyone doing a better job with my case. At no point in the long process was I disappointed in any way with how things were handled."
Scott C.