Sale and Delivery of Drugs
You've been arrested? Now what?
Schedule Your Free Criminal Defense Consultation Today
Tennessee law makes it a crime to manufacture, sell, deliver, or possess drugs with the intent to manufacture, sell or deliver them. Depending on the type and amount of drugs, sale and delivery, as its often called, can be anywhere from a class E felony carrying 1-6 years to a class A felony carrying 15-60 years.
The drug laws in this state are both strict and harsh, but that does not mean that being charged with a drug crime equals going to prison. There are numerous strategies and options that a skilled criminal defense attorney can implement to fight your case.
Charged With a Drug Crime
If you have been charged with a drug crime or believe that you might be charged in the future, call us at 865-269-9296 to discuss your situation. We would be happy to speak with you and to determine if we can help.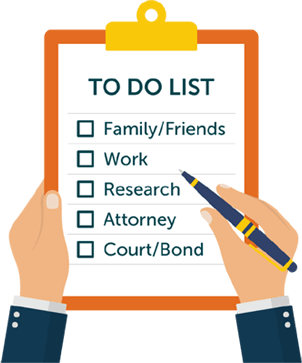 Investigation
A thorough investigation is key to establishing a defense that works. We will engage in the discovery process through court and also work to find out as much information as we can outside of that process.
Preliminary Hearings
Once the facts are gathered, we can put witnesses on the stand and the preliminary hearing and cross-examine them under oath to prepare ourselves for trial and to cement legal issues.
Suppression of Evidence
Motions to suppress evidence are often filed alleging that certain evidence was seized illegally and asking the Court to not allow the evidence to be used against you. If these motions are successful, it can result in the dismissal of charges.
Negotiation
Many cases are favorably resolved by negotiation with the State, but we believe that the only way to get a good resolution by negotiation is to thoroughly work a case and establish strong defenses.
Trial
If your case is not resolved by dismissal by the court or by negotiation, a trial is often a good option and can be successful, though the specific facts of your case will be important.
Schedule Your Free Criminal Defense Consultation Today
"John is amazing not only did he get the outcome he promised he did it in a shorter time than he originally said. He went above and beyond in returning my emails and phone calls. John and staff truly cared about me as a person. I highly recommend John Barnes."
"I would highly recommend Mr. Barnes to everyone & I would definitely contact Mr. Barnes if I or anyone in my family should ever need an attorney again:) They were all very professional, friendly & treated our case with importance:) Mr.Barnes got my son's DUI dropped to reckless driving so I would definitely recommend him to everyone!!!!!!!"
"Mr. Barnes and his staff are amazing. I can't imagine anyone doing a better job with my case. At no point in the long process was I disappointed in any way with how things were handled."