Knoxville DUI Defense Lawyer
CALL THE BARNES LAW FIRM 24 HOURS A DAY, 7 DAYS A WEEK
DUI Law Help In Knoxville
You've been arrested for DUI? Now what?
If you're like most of my clients when they first start looking for information about a DUI lawyer, you are probably feeling some combination of:
Upset
Confused
Embarrassed
Scared
Angry
Anxious
Depressed
That is complete to be expected and means you are just like more than 90% of the people I talk to about a pending DUI charge in Knoxville TN. Being arrested is a traumatic experience. Try to remember that much of the anxiety you feel is caused by fear of the unknown. Being afraid for your future, of having to return to jail, of being looked down on by loved ones, of losing a job, and of not knowing what is going to happen, is totally normal.
Fortunately, time and again, people, whether they hire me to handle their case are not, find that talking with someone who understands and can explain in layman's terms, exactly what to expect, in a relaxed, non-judgmental way, relieves a lot of worries.
What to Expect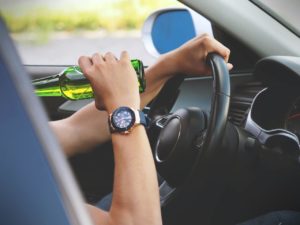 On this site, you'll find a comprehensive list of resources for those arrested for DUI in Knoxville and the surrounding counties, including, Blount, Roane, Loudon, Anderson, Greene, Union, and Sevier. The following pages will explain in detail the steps a DUI case goes through in court, what a well-trained DUI attorney can do to win your case or minimize the consequences, and some of the legal and factual issues that are commonly addressed in a DUI prosecution. The Top 5 Questions Asked After a DUI Arrest is a great place to get quick answers to your most pressing questions.
Almost no one plans to get arrested, has money lying around to pay for a top-quality DUI defense, or enjoys going through the process of hiring lawyer. Please do not let the fear of what it will cost or the embarrassment of talking about your situation keep you from speaking to me.
Whether we work together on your case or not, I will answer your questions, let you know important details that you will never learn by searching the internet, and will make the process as easy as it can be. Talking to me about your case is always free, I offer affordable rates, and can set up a payment plan to fit your budget.
Schedule Your Free Criminal Defense Consultation Today
Defending your DUI case: You must have a proven plan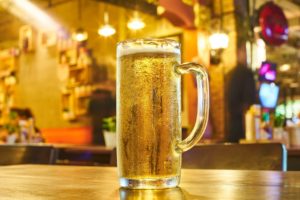 The penalties for being convicted of DUI in Tennessee are harsh and they have gotten continuously more severe over the last several years. Fortunately for you, often police officers make mistakes in investigating and arresting individuals for DUI. The best DUI lawyers will be able to recognize these mistakes and use them to challenge the stop, field sobriety tests, and blood testing. These technical challenges can minimize the consequences of being arrested and sometimes lead to dismissals or reductions of DUI charges.
The Barnes Law Firm will examine every detail of your to find what mistakes were made and what errors we can challenge in court. Unfortunately, many lawyers who take DUI cases will read the warrant and ask you to speak briefly before begging the prosecutor for a "deal". This approach just does not work. If the right issues are not identified and aggressively raised, you will not get the best possible result in your case.
One night can have permanent consequences.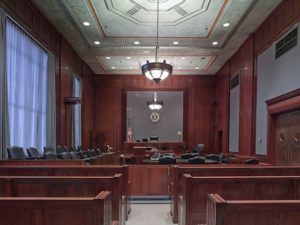 We frequently get calls from people who pled guilty to DUI five, ten, even twenty or more years ago asking how they can expunge their DUI to get it off their record. The answer is always the same. You can't. I wish I could help, but there is nothing I can do. Usually, this call is made after a potential employer performs a background check and a great opportunity is lost. The same thing happens after applying for a professional license or security clearance. Even leaving the country on vacation can be impossible with a DUI on record (notably, a conviction can keep you out of Canada entirely).
It's important after being arrested for DUI you think beyond the immediate consequences of jail, loss of drivers license, litter pickup, DUI school, and probation, and also consider the long-term consequences to your career, insurance rates, relationships, and earning potential.
FACING A DUI IN TENNESSEE – WHAT YOU NEED TO KNOW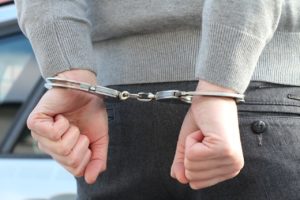 If you have had the misfortune of being pulled over recently and suspected of driving under the influence, there is a lot of information ahead for you to read. DUI offenses are serious charges and could substantially change your life. It's imperative that you do what you can to preserve as much as you can, such as finances, driving privileges, employment, even your freedom. The fines and lost wages could cause a financial disaster. Employees might not be very tolerant for lost work, and the judge might want to make sure you have learned a lesson.
Most people who have been charged with a DUI offense run through an array of emotions and concerns. It's not unusual to feel scared, confused, bitter, depressed, and even humiliated. All of those reactions or various combinations of just a few of them are normal. And, throughout all stages of this charge, including being pulled over, facing the judge, and admitting it to family and friends, can be incredibly stressful. You should know though, that most of those emotions are tied to fear…fearing the unknown. This is just the beginning in how we can help you.
Most importantly, it's advised that you take action immediately. At Barnes Law, we will go to work for you right away, to help you fight the charges you face in court, and make sure you are treated fairly. Tennessee DUI laws are consistent throughout Knoxville, Chattanooga, Memphis, Nashville, and every other city within the state of Tennessee. The same laws, fines, and penalties are similar statewide, and they are strict. However, you do have rights.
TENNESSEE DUI LAWS REGARDING BAC
The first step in fighting a DUI charge is to understand the Tennessee laws. You don't need to know them thoroughly. At Barnes Law Firm, we firmly believe that is our job, not yours. However, it could help prevent you from being blindsided, if you understand the basics.
Blood alcohol concentration often referred to as BAC, is the standard measure of impairment for drivers nationwide. In Tennessee, it is illegal for most drivers to have a BAC of .08, or above. If you are a commercial driver, it's lower, at .04, and even lower for anyone under the age of 21, at .02. In addition, DUI laws in Tennessee also include driving under the influence of other substances such as inhalants, amphetamines, or marijuana.
It's hard to determine how many drinks each individual person can actually consume and remain under the limit. There are calculators and charts designed to help people know how much they can drink, but they aren't accurate, because there are too many variances involved to be a one-size-fit-all answer. Some people have used these tools as a reference, but you shouldn't rely on them.
Perhaps you would consider refusing to take a chemical test, or already have refused it. At this point, you will face an automatic suspension of your driver's license, based on Tennessee's Implied Consent Law. A second offense and refusal to take the test, or other circumstances like an accident with an injury can result in more serious penalties.
A relatively new law in Tennessee is the requirement of having an ignition interlock device (IID) installed. After carrying out a determined period of license suspension, it's possible to apply for a restricted license. This will allow a person to drive with restrictions, providing there is an IID installed on the vehicle. And, that is at your expense. The exact penalties depend on if you have had previous DUI's.
Call Today! (865) 805-5703
Schedule Your Free Criminal Defense Consultation Today
WHAT TO EXPECT IN PENALTIES
Perhaps the biggest fear when facing a DUI charge is not knowing what to expect for a penalty. Questions you might be asking are, how much it will cost you, when will I get my license back, and will I go to jail? These are all very real concerns for anyone facing the unknown. A few factors will determine what the answer is, from the judge, to how many times you have been charged with a DUI. With each offense, the penalty gets more aggressive…
DUI First Offense – The first offense for a DUI that leads to arrest and conviction in Tennessee will result in a jail sentence anywhere from 48 hours to 11 months and 29 days. You will also have your driver's license suspended for 1 year, and a fine ranging from $350 to $1,500. The court will also make you attend a court-approved DUI school. In addition to the initial fine, other costs might include an ignition interlock device that the court could order be installed on your car when your license is reinstated. The cost of towing your vehicle, attorney fees, court costs, increased insurance bills, and bail is your responsibility as well. This could easily add up to over $10,000.
DUI Second Offense – If you are convicted of a DUI a second time in Tennessee, you are facing a fine ranging from $600 to $3,500, and will be ordered to jail for a minimum of 45 days, and up to 11 months and 29 days. You will lose your driver's license for 2 years this time. The court will consider allowing you to have a restricted license. You could also have your vehicle confiscated by the State of Tennessee. Or, the court could order you to have an ignition interlock device installed on your vehicle, at your expense. Other costs would include attorney fees, court costs, and bail.
DUI Third Offense – A third offense for a DUI in Tennessee that leads to conviction will land you in jail for a minimum of 120 days, up to 11 months and 29 days. The fine you will be paying is anywhere from $1,100 to $10,000, and your driver's license will be revoked for 6 years. As in the second offense, your car can be subjected to seizure, or you will be ordered to install an ignition interlock device, at your own expense. And once again, court costs, attorney fees, and various other expenses will be your responsibility.
DUI Fourth Offense– In the state of Tennessee, if you have been arrested for a DUI for the fourth time, you are now fighting a Class E Felony. If convicted, you will be sentenced to serve 1 to 6 years, with a minimum of 150 of those days being mandatory consecutive. You will also have to pay a minimum of $3,000 in a fine, and it could go as high as $15,000. Your driver's license will be revoked for 8 years. With this offense, your vehicle could also be seized by the state, and you will be responsible for court costs, and attorney fees.
It is sometimes possible to plea to a lesser offense than the charged DUI, which might help in avoiding some of the penalties. Reckless driving is a plea bargain to consider if you are up against a drunk driving charge. There are no guarantees that your case can be reduced to reckless driving, but with a good defense, it is an option to consider working towards. At Barnes Law Firm, we will take a close look at all your options and fight for your rights.
BARNES LAW FIRM WILL FIGHT FOR YOUR RIGHTS
When it comes to fighting the legal charges brought against you, it's important to know that you have rights. A DUI charge is no different. However, having rights might not do you any good, if you are not familiar with them. We will make you aware of what those rights are, and how they can apply to your case.
In order to best represent you and your case, we will be seeking certain information through a series of questions. They include, but are not limited to the following:
The officer must have a legitimate reason for pulling you over in the first place and placing you under arrest. What reason did the officer give?
A blood test is typically requested once an arrest has been made. Was a blood test requested and did the officer advise you of your rights regarding a blood test? How and where was the test administered?
Was there a field sobriety test administered by the arresting officer? If so, is it possible that weather conditions, time of day, or any other outside element could have affected the outcome of the test?
Did the arresting officer physically witness you driving the vehicle prior to being pulled over? Or, was the vehicle parked at the time?
Were there eyewitnesses to your actions? If so, do they coincide with the observations of the arresting officer?
The above is just a sample of questions you may be asked that correlate with your rights, and to make sure they were respected and upheld.
The DUI laws in the State of Tennessee are quite strict, which is why you should seek professional advice and help from an attorney specializing in DUI defense. And, it is essential that you do this immediately to best retain your freedom, finances, and not put your future at risk. So, don't fight this alone. We will listen, work for you, and not judge.
Frequently Asked Questions
What to do immediately after a DUI arrest?
In most cases you were taken to jail and were able to make bond to get out. First, locate your paperwork and make sure you know the date of your first court date. You do not want to miss that date.
You may be embarrassed or afraid to talk to anyone about having been arrested, but it's a good idea to have a trusted family member or friend who can help you make good decisions about your situation. It's often hard to do that alone. However, never discuss the specific facts of what happened during your arrest with anyone but your attorney.
Next, begin looking for an attorney you can trust to help you handle this problem. If you know someone who has been through this before, ask them what they did and did not like about working with their attorney and if they would recommend them.
Finally, talk to several attorneys before hiring one. There are many good DUI attorneys in Knoxville and we each have our own ways of working on cases and with clients. Make sure you are a good fit and feel comfortable working with your lawyer, as that will make this process much easier.
What should I consider when hiring a DUI attorney?
First and foremost you should trust your attorney and feel comfortable working with him. A good working relationship will get you a better result and relieve lots of stress and worry.
Second, find out how many cases the attorney has at any given time and how many of them are like your case. If you're fighting a DUI, it's important that your lawyer handles DUI cases on a regular basis. It's also important that he or she has specialized training in DUI defense.
Finally, if the attorney is handling 250 cases at one time, there are just not enough hours in the day to give your case the attention it deserves.
How much does it cost to hire a DUI lawyer?
I've heard of lawyers in Knox County charging as little as $1,500 to as much as $15,000 for a first offense DUI, not including having an actual jury trial, which can be more.
It takes a lot of time and resources to do a good job of representing people for DUI. A lawyer can't take on hundreds of cases for very little money and expect to do well.
Even so, its important that you think carefully and are realistic about your budget. You do not need the added stress of a huge attorney fee right now. Talk to several lawyers and find a good fit at a price you can afford.
Is a DUI a misdemeanor or felony?
A first offense DUI is a misdemeanor. That could change if someone was injured or if there are other circumstances too numerous to list here.
A fourth offense (or more) is a felony. However, the prior offenses have to have been committed within certain time frames and your attorney will need to check your prior history to determine what you could be facing.
What is the punishment for a first DUI?
In Tennessee, a first offense DUI with no special circumstances is punishable by an 11 months and 29 days sentence, with a minimum 48 hours of that served in jail, a one-year license revocation, a fine between $350 and $1,500, and attendance of a 12 hour state approved DUI education class. A conviction results in being on probation for the duration of the sentence.
There are numerous circumstances that can effect that basic sentence and a good DUI lawyer should be able to recognize those possibilities in your case and tell you about them.
How long will a DUI conviction stay on my record?
Forever, unless the law changes in the future.
What will happen at my first DUI court date?
Usually your first court date is an arraignment. The court wants you to know what you are charged with, what your bond conditions are, and if you are planning to hire a lawyer or apply for the services of a public defender. Once those things are accomplished you will get a new court date.
Will I lose my drivers license? Can I get a hardship license?
Just being arrested for DUI will not affect your driver's license. You may never be convicted of DUI, in which case you would not lose your license.
If you are convicted of DUI, it is mandatory that your license be revoked for at least one year and sometimes longer, depending on the circumstances of your case.
In many cases you can be eligible for a restricted driver's license, but it will require the use of an "ignition interlock" alcohol monitoring device on your car and special high risk insurance.
If my BAC was over .08%, will I definitely get convicted?
No, not necessarily. Your blood alcohol content is only one element of a DUI case. The state has to prove every element of the case, including your BAC, beyond a reasonable doubt.
There are also legal issues that effect the State's ability to prosecute you, including the illegal gathering of evidence and violation of certain constitutionally protected rights.
If I live out of state and get a DUI in Tennessee, what do I do?
Being charged with a crime far from home makes the situation even more difficult. You may be expected to make multiple trips back to East Tennessee to deal with your case.
However, a good lawyer will work with you to minimize the number of trips, cost, and inconvenience you experience, including working with you well ahead of time to schedule dates. Sometimes your appearance at certain court dates can be handled without your presence. Talk to your lawyer at the beginning of your case to find out how often you will have to travel for court.
Can I get reckless driving instead of a DUI?
Maybe. There are several benefits to negotiating a plea to reckless driving. Reckless driving does not carry any mandatory jail time and it does not require you lose your license. However, getting an agreement to reduce a charge to reckless driving is not easy and your attorney will probably have to identify serious problems with the State's case and convince the prosecutor of those problems.
Conversely, you may have a very good case or have been unfairly or falsely accused. In that situation, pleading guilty to any offense might not be a good result.
Can I get my case dismissed?
Maybe. There are many reasons a case might be dismissed, including violations of certain constitutional rights, the inability of the State to prove each element beyond a reasonable doubt, the inability of the State to prosecute the case at all, due to witness absence or lost or destroyed evidence.
Just because you've been charged with DUI, doesn't mean you will be convicted.
Client Testimonials
"John is amazing not only did he get the outcome he promised he did it in a shorter time than he originally said. He went above and beyond in returning my emails and phone calls. John and staff truly cared about me as a person. I highly recommend John Barnes."
Coach M.
"I would highly recommend Mr. Barnes to everyone & I would definitely contact Mr. Barnes if I or anyone in my family should ever need an attorney again:) They were all very professional, friendly & treated our case with importance:) Mr.Barnes got my son's DUI dropped to reckless driving so I would definitely recommend him to everyone!!!!!!!"
Alicia U.
"Mr. Barnes and his staff are amazing. I can't imagine anyone doing a better job with my case. At no point in the long process was I disappointed in any way with how things were handled."
Scott C.