Meet Attorney Ed Holt
You've been arrested? Now what?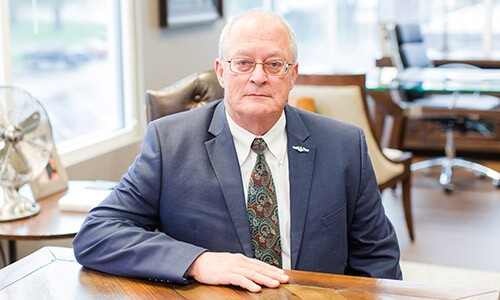 ATTORNEY ED HOLT
Criminal, DUI, and Trial Attorney
Ed brings a wealth of trial and serious criminal defense experience to the firm. As a former federal prosecutor and police officer, he has seen the criminal justice system from every angle and brings his knowledge of all aspects of the system to the clients he represents.
Ed is widely respected by Judges, prosecutors, and defense attorneys, alike. He has a reputation as a skilled and effective advocate, having among his many accomplishments in his 37-year career in law enforcement and legal practice:
Schedule Your Free Criminal Defense Consultation Today
Assistant Director – Tennessee Bureau of Investigations
Assistant United States Attorney – U.S. Attorney's Office, Eastern District of Tennessee
Private Criminal Defense Attorney with 3 well respected firms
Board Member – Tennessee Association of Criminal Defense Lawyers
28 total years in the practice of law, primarily in the prosecution and defense functions
8 year as a Police Officer in Bartlett, Tennessee
Ed is also a Veteran, having honorably served his country 7 years in the Navy, including service aboard the U.S.S. John C. Calhoun Submarine and another 6 years as a Commissioned Reserve Officer.
Current and future clients at Barnes Law will be well served by Ed's addition to the team. If you'd like to meet Ed or speak with him, please give us a call at (865) 805-5703.
Schedule Your Free Criminal Defense Consultation Today
"John is amazing not only did he get the outcome he promised he did it in a shorter time than he originally said. He went above and beyond in returning my emails and phone calls. John and staff truly cared about me as a person. I highly recommend John Barnes."
"I would highly recommend Mr. Barnes to everyone & I would definitely contact Mr. Barnes if I or anyone in my family should ever need an attorney again:) They were all very professional, friendly & treated our case with importance:) Mr.Barnes got my son's DUI dropped to reckless driving so I would definitely recommend him to everyone!!!!!!!"
"Mr. Barnes and his staff are amazing. I can't imagine anyone doing a better job with my case. At no point in the long process was I disappointed in any way with how things were handled."