Tennessee is known worldwide for its Tennessee Whiskey, especially Jack Daniels, and Gatlinburg and Sevierville have quickly become prime moonshine distilling towns. It's no surprise that visitors and vacationers want to enjoy some of the drinks that have made this area famous.
Unfortunately, anyone can misjudge their limits and make a one time mistake. This is especially common while on vacation.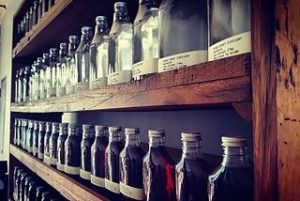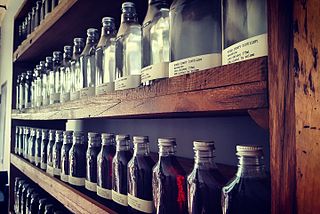 DUI Lawyer in Gatlinburg & East Tennessee
If you've come to Gatlinburg or East Tennessee and been charged with a DUI, you're probably wondering how you're going to handle a criminal case so far from home. In this article, I'll address several of the concerns that are specific to a DUI while on vacation and also specific to Sevier County and the Great Smoky Mountains.
In 2014, over 10 million people visited the park and many others came to Gatlinburg, Pigeon Forge, and Sevierville. Of those millions, inevitably some will be charged with DUI. Once charged, you face not only the normal serious penalties for a DUI in Tennessee, but also the added difficulty of dealing with the case from far away.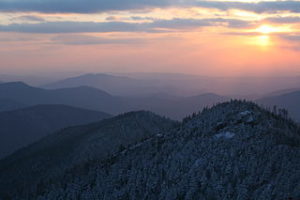 WERE YOU IN THE NATIONAL PARK WHEN ARRESTED FOR DUI?
This is an important first question to answer. The national park is federal property and DUIs occurring in the park are prosecuted in federal court. You will know your DUI was in the park if you were given citations requiring you to appear in the United States District Court for the Eastern District of Tennessee.
If you were arrested outside the park, you will likely have been stopped by local law enforcement or the Tennessee Highway Patrol. Your court documents should require you to appear at the Sevier County General Sessions Court.
Since most DUIs occur on state land, the remainder of this article will address Tennessee State court. However, much of the information will relate generally to handling a DUI arrest from out of state.
BONDING OUT OF JAIL
Being from out of state can make bonding out of jail more difficult. Bonding companies want to know that the person they post bond for will show back up to court. If they don't, the bonding companies lose money. People from out of state pose a larger risk of not showing up to court.
The ideal way to bond out is to post your own "cash" bond. You can do this by having someone deposit the full amount of the bond, often in the neighborhood of $1,500, with the Clerk of Court. Just call the clerk's office and they will help you with this.
When you post your own cash bond, the money remains yours and will be refunded at the end of the case, though any court costs and fines will be taken out first.
When you hire a bondsman, you will pay a percentage of the bond as a fee. The fee is non-refundable. The fee is often 10%, though for out of state travelers it is often more.
YOUR FIRST APPEARANCE
You will have a court date set about a month after your arrest. That court date is an arraignment. It has three primary purposes:
To make sure you understand what you've been charged with.
To make sure you have a lawyer, either appointed if you qualify, or retained.
To schedule a court date for your case to be heard.
Fortunately for travelers, if you hire an attorney before this court date, your attorney can "waive" your arraignment and set a date for your case to be heard. That will save you a trip back to Tennessee since if you do not have an attorney you must appear at your arraignment or risk having a warrant issued for your arrest.
HIRING A TENNESSEE LAWYER IF YOU ARE FROM OUT OF STATE
Hiring a lawyer is more difficult if you cannot meet personally with several candidates. However, there are ways to make this process easier, namely, technology.
The considerations for hiring a lawyer from out of state are the same as they otherwise would be, but with added requirements. The process of hiring the right lawyer for you is beyond the scope of this article, but at the least, your potential new lawyer should:
Have handled numerous DUI cases, including having hearings and trials
Devote a significant portion of his or her practice to DUI defense
Have experience in the particular courts and counties where you were charged
Be able to answer all your questions and explain to you in detail how your case will be handled and what to expect
Modern technology has made communication much easier. Skype allows for long-distance meetings without costs and email and cell phones make communication instant. You should expect excellent communication from your lawyer before and after you hire.
WILL I HAVE TO COME BACK TO TENNESSEE FOR COURT?
Probably so, though the number of trips can be reduced with planning.
It is unlikely your lawyer can handle your case without you ever appearing. However, many clients have to appear two, three, four, or more times in the course of a normal DUI case. The number of trips you have to make can be reduced if you and your lawyer plan ahead.
The court has the authority to allow your lawyer to appear on your behalf at preliminary court dates. On these dates, your lawyer may negotiate with the prosecutor and discuss your case and how it might be resolved. Clients typically attend these dates, but you may prefer to speak with your lawyer by phone, rather than flying in.
Ultimately, you are likely to have to make a trip back to East Tennessee to resolve your case. A good attorney will work with you to pick a date that works for your and the court's schedule. The case is likely to be pending anywhere from 4 to 12 months, so you will have plenty of time to plan.
WILL THE TENNESSEE DUI AFFECT MY OUT OF STATE DRIVER'S LICENSE?
If you are convicted of DUI, Tennessee will suspend your driving privileges from 1 to 8 years, depending on your criminal history.
Tennessee is one of only 5 states that is not a member of the Interstate Driver's License Compact. The Compact allows states to share driver's license and traffic offense information between states. Theoretically, Tennessee will not report a DUI conviction to your home state under the Compact.
However, the Compact is not the only way States find out about DUI convictions, and home states often do revoke licenses based on a Tennessee conviction. You should not rely on Tennessee's non-participation in the compact and think you will keep your home state license if convicted since that is possible but unlikely.
OTHER ISSUES FOR VACATIONERS TO GATLINBURG, THE SMOKIES, OR EAST TENNESSEE
We practice regularly in all Sevier County courts (where Gatlinburg and much of the park is), as well as in Knoxville, Knox, Blount, Anderson, Roane, and Loudon Counties. Do not hesitate to call, email or even text us if you have questions or would like to speak with someone about your DUI case.
John Barnes
Attorney, Barnes Law
This article and all materials on this website are for general information purposes only and are not legal. Every case is different. You should contact a lawyer in your jurisdiction if you need legal advice.